Epic, 40-Year Collection of Toys Available (This Weekend Only)
THIS WEEKEND'S SALE HAS ITEMS FOR EVERY KIND OF COLLECTOR
MARCH 23/24/25 - 10A-2P
4170 Central Avenue, Indianapolis IN.
This Estate Sale is a dream for those interested in classic toys. Whether you're just getting your collection going, or you've been in the game a long time, this is the sale to check out! Galactic adventures, magic, fantasy, and trains await all estate sale shoppers in Indianapolis at this weekend for those willing to brave the spring weather.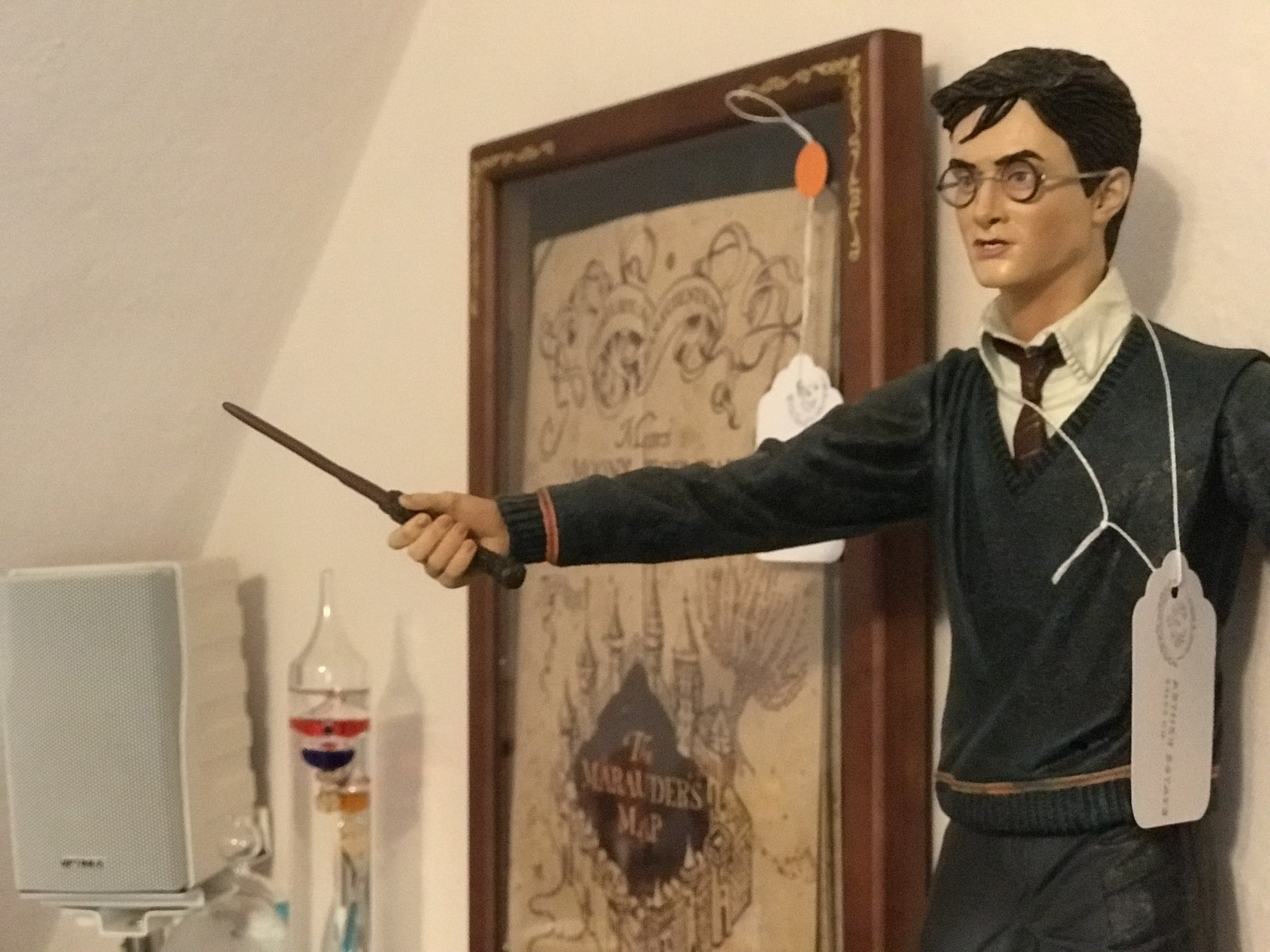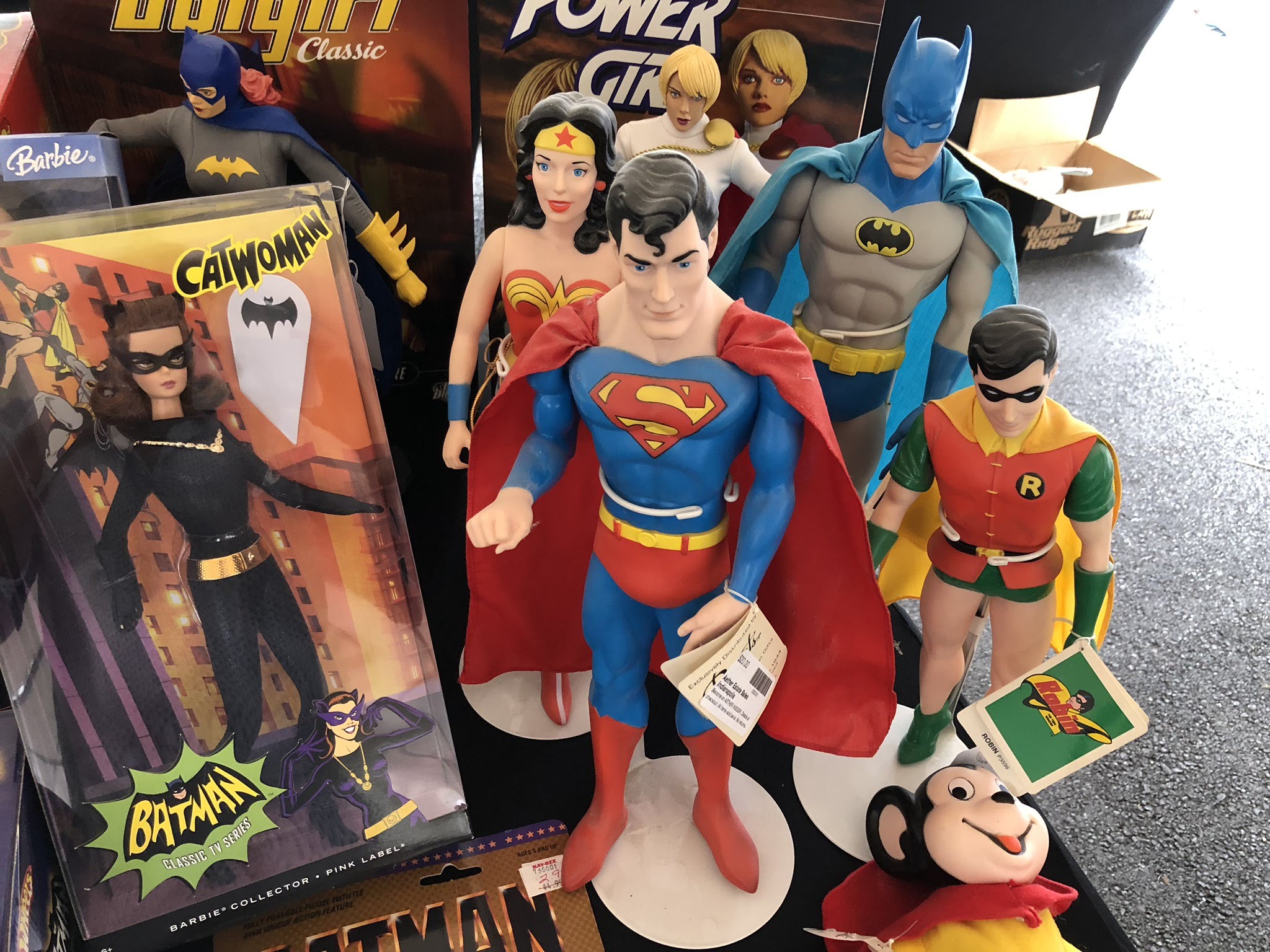 Barbie, Playboy Magazines, Art-Centric toys, Multiple Ornate Chess Set, Sherlock Holmes Collectibles, Stein and Mug Collection, Model Ship, Large Doll House, Winston Churchill Collectibles, Pinball Machines, Classic Batman/Superman/Wonder Woman/DC Toys, and more! All available this weekend at Indy's 3-Day Aether Estate Sale.
Scroll down to see our promotional video and a link to the sale page! We'll be adding more photos as we complete our estate sale prep process. Follow Us on Facebook or Twitter for updates.
FREQUENTLY ASKED QUESTIONS
Please note we will be going back to a traditional paper sign in sheet at the front door of the home. You can start signing in for Day 1 @ 8AM on Friday, and 9AM on Saturday and Sunday. You must physically be present at the sale to sign in. We tried a few new, tech-oriented options, but we see to keep the majority of estate sale shoppers happy, we had to go back to pen and paper sign-in.
WHAT FORMS OF PAYMENT DO YOU ACCEPT AT YOUR SALES?
We accept cash, Visa, Mastercard, American Express and Discover at all estate sales. There are no surcharges or swipe fees. Sorry, no checks. We also accept Apple Pay and Google Wallet.
 
WHAT ARE THE RULES AND TERMS OF YOUR SALES?
• All sales are final
• Enter the home at your own risk
• Aether is not responsible for accidents
• Be kind and courteous to other shoppers
• If you bring children, please keep an eye on them
• Have fun!
DO YOU ALLOW PREVIEWS OR PRE-SALES?
We do not offer previews or pre-sales. By leveling the playing field, we have built a large following of shoppers who know that they will always have an equal chance to purchase the most sought after items in each sale.
 
DO YOU HAVE MOVING SERVICE AVAILABLE?
We work with a local third party mover that can deliver single pieces you might purchase at the estate sale. If you don't need delivery, please bring help to move your purchases.
WHAT DOES AETHER MEAN?
We took inspiration from the ancient word 'aether,' which is the material that fills the region of the universe above the terrestrial sphere. Strange, I know - but it's good to be a little eccentric. It's also the name of our founder's daughter.
 
DO YOU ALLOW REFUNDS OR EXCHANGES?
Like most estate sales, all sales are final - so be sure you really love an item before you purchase it!
SALE ETIQUETTE
Please confine parking to one side of the road. This will prevent accidents and will allow others in the neighborhood to pass through.
 
DO NOT BLOCK NEIGHBOR'S DRIVEWAYS. We cannot stress this enough and would hate to see you get towed!
 
The line will form at the front door. You will enter through the front door, and exit through the garage.
 
This estate sale has the AETHER STANDARD, where every item is tagged with it's own unique barcode identifier.
 
There is limited space to make piles. Scope out a holding spot near the checkout, if you can find one, to hold your purchases.
 
Come join us! Have some fun and we absolutely cannot wait to see what YOU uncover and collect to take home with you!!!